The Salvation Army in Southern California is governed with the assistance of local business and civic leaders - a network of experts who have agreed to give the organization meaningful help on a regular basis. The Los Angeles Metropolitan Advisory Board members provide this assistance by helping The Army in achieving its mission, purpose and objectives through the contribution of their work, wealth, and wisdom. Each member was selected for how their experience and knowledge complement The Salvation Army locally, and the organization as a whole.
Los Angeles Metropolitan Advisory Board
Executive Committee
Steve Sletten
Chairman
Andrew Jameson
Vice Chairman & Development Chair
Peggy York
Secretary & Past Board Chair
Steve Day
Treasurer
Karen Bayz
Assistant Treasurer
Robert Buce
Nominating Chair & Past Board Chair
Michael Jansen
Program Chair
John McRoskey
Property Chair & Past Board Chair
Mike Birkholm
Past Board Chair
Brian Matthews
Viktor Rzeteljski
Past Board Chair
Tom Vozzo
Past Board Chair
Steve Allen
Sevan Aratounians
Philip Brozenick
Craig C. Darian
Rick Dees
Jack Dell
Sandra Dyson
Dr. Lisa Chan Flagg
Lesley Green
Henry "Hank" Hilty, Jr.
Jonathan Hung
Alonzo Jones
Kathleen P. Martin
Roger Martinez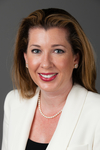 Kate McRoskey
Louise Oliver
Mark Pender
Hon. Dean Pregerson
Councilman Curren Price, Jr.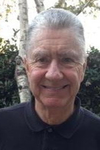 David Rognlien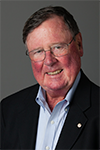 Robert Wessling
Jim Brooks
Red Shield
Louise Oliver
Bell Shelter
Kathleen P. Martin
The Hollywood Campus
Sharon Pregerson
Westwood Transitional Village & The Bessie Pregerson Child Development Center
Donald Clinton