Help a local child succeed
Your gift will help a child in need start their school year on the right foot. You're also helping parents rest a little easier, knowing their little boy or girl will have a real chance to succeed. Thank you for showing our youngest neighbors a brighter future.
Your support allows us to serve
over 400,000 individuals in Southern California
Alcohol & Drug Rehabilitation
Serving every zipcode in Southern California
How you can help
Beyond Thrift Stores
The Salvation Army serves food, clothing, education and other assistance to every zipcode in the USA, year-round!
Learn About Us
Fundraise Your Way
Make a difference by turning everyday activities into fundraising campaigns to raise awareness and funds for those in most need.
Fundraise
Receive Uplifting News
Get good news straight to your inbox. Subscribe to our email list today and get information on the good that's happening in SoCal Division.
Subscribe
Campfire Kettle
You have the chance to help a child who, without your support, may never get to have the summer camp experience.
Send a Kid to Camp!
Fundraising Events
Partner with The Salvation Army to bring hope to those that need it most.

Get Informed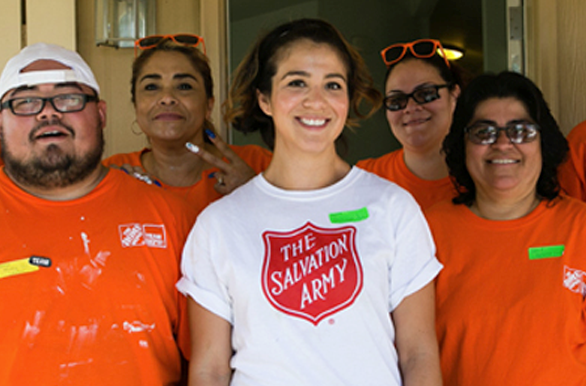 Be a Volunteer
Find volunteer opportunities near you and do good in your community.

Volunteer Opportunities